Let Dream Reel Video Productions capture and preserve your important life events. These videos will be cherished memories that can be relived over and over again even after your special day has ended.
Our clients have often referred to us as the "Dream Team" and that's fine with us!
•  We have over 35 years of combined experience in video production.
•  Our videos are thoroughly planned prior to your event.
•  We listen to your wishes to ensure that your final video includes all of the elements that you desire.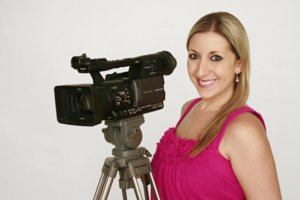 Aubrey Custalow is the proud owner of Dream Reel Video Productions.  She has combined her expertise in video production with her love of Weddings and special events.  Aubrey received her degree in Mass Communications from the University of South Florida.  She has worked in broadcasting and production since 2006.  Her experience includes working as an associate producer at Bean Productions, where she has helped produce countless television commercials, web videos, motion pictures and more. Aubrey is especially proud of the television commercials she has helped produce with the Tampa Bay Bucs, Rays, and Lightning players.  Her passion is wedding videography.  You will not find a Tampa wedding videographer and editor more passionate about her job than Aubrey.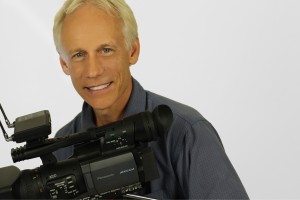 Mike Wiatrak is a longtime member of the Tampa Bay chapter of the Sunscreen Film Society (SFS).  He began his career as a still photographer, which included photographing weddings, engagements, sports, and other events.  Mike's interest in video production began while he was working with movie crews as a still photographer.  His videography skills were combined with his love of scuba diving on the set of "Real Premonition" because underwater scenes were required for the movie.  He won three (3) "Crystal Reel Awards" for his specialized video production.  Mike's skills have evolved and include steady-cam, jib/crane, track & dolly, and even drone videography.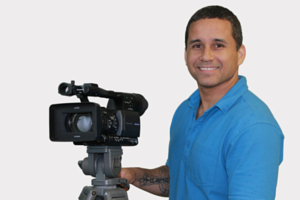 Jamie Custalow is the business manager and a wedding and special event videographer for Dream Reel Video Productions. His attention to detail is an asset to both the business and the various video productions.  His organizational skills contribute greatly to the final product. Jamie enjoys working with the clients of Dream Reel Video Productions, but is quick to say that his favorite videography project is his family.
---
Event Request – Fill Out This Form Or Call Us At 813-952-7656.

Servicing The Greater Tampa Bay Region Including:
Tampa | Westchase | Brandon | St. Petersburg | Clearwater | Palm Harbor
Oldsmar | Safety Harbor | Dunedin | Tarpon | Largo | Hillsborough | Pinellas | Pasco
Destination Wedding Videographer